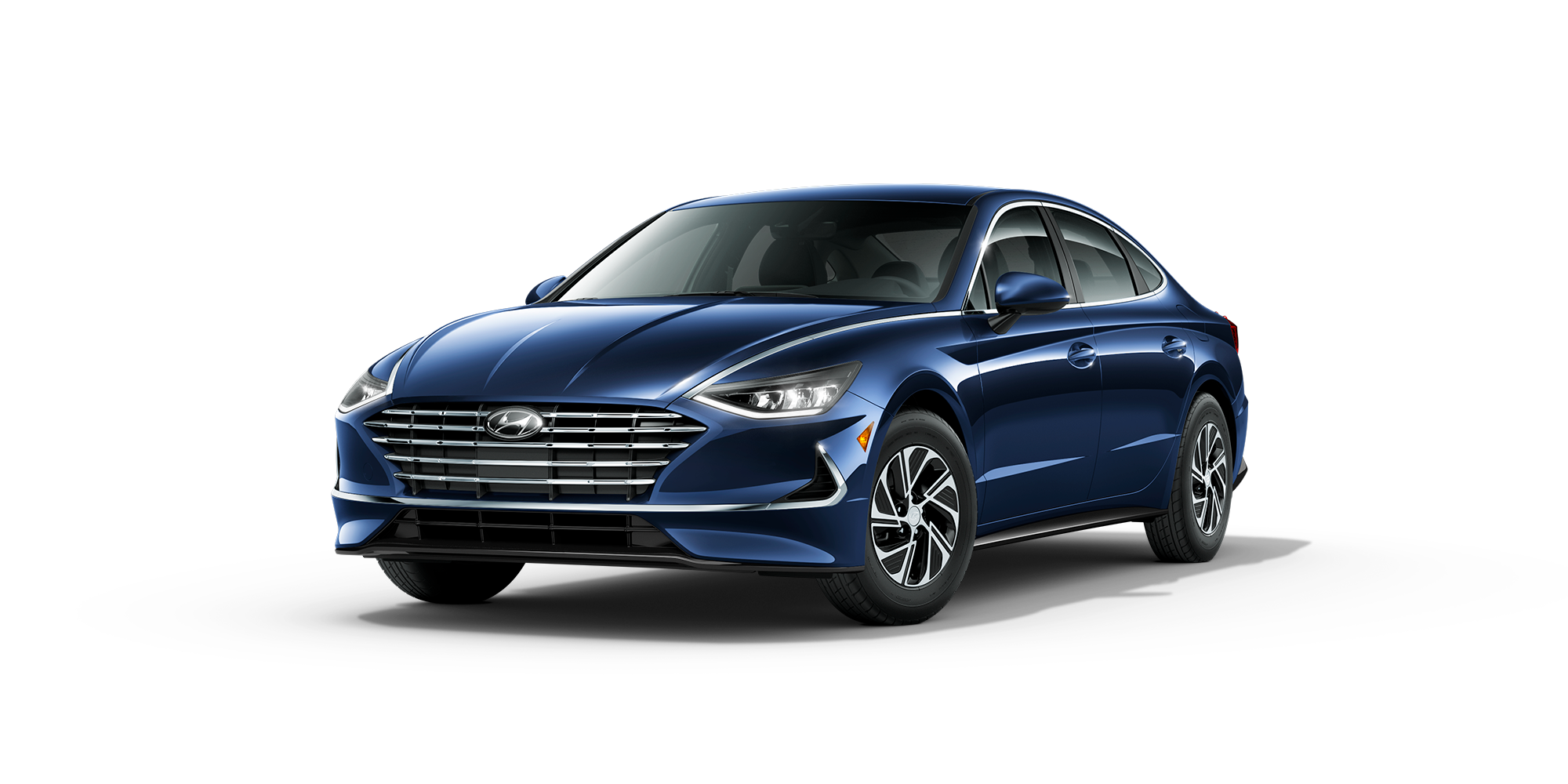 Value has always been important to every car shopper, and there are many ways of enjoying it at our Hyundai dealer. New hybrid cars are an easy way to get value on your next vehicle. Well, the lineup of new Hyundai hybrids in Lansing continues to grow. These efficient cars provide impressive style and smart features beyond their hybrid powertrains, and there are many options to consider. Below, we compare the Hyundai Sonata Hybrid and Hyundai Ioniq Hybrid, two of our more popular hybrid cars near Owosso!
Design
One clear difference between the Hyundai Sonata Hybrid and Hyundai Ioniq Hybrid is the design. The new Sonata Hybrid has a classic sedan design, while the Ioniq Hybrid has a hatchback design for greater cargo capacity. The Hyundai Sonata does have more front-row legroom and wider rows of seats, and some drivers do prefer the sleeker looks of this hybrid sedan.
Hybrid Engines
Both of these new Hyundai hybrids for sale near Owosso clear 50 mpg combined, but there are some differences in their engineering. The Hyundai Sonata Hybrid provides 150 horsepower and 129 pound-feet of torque, which bests the 104 horsepower and 109 pound-feet of torque in the Ioniq Hybrid. The latter is the more efficient of the two. Both of these hybrid cars are comfortable rides, too, so they're great options for commuters!
Features
The Hyundai Sonata Hybrid and Hyundai Ioniq Hybrid are smart cars for many reasons, including thanks to the features in them. You can expect state-of-the-art driver-assist technologies in both of these new Hyundai cars, and many of those come standard. Drivers will also enjoy heated seats and infotainment systems in both the Sonata Hybrid and Ioniq Hybrid. But, as a newer addition, the Hyundai Sonata Hybrid does have some features, like an available solar panel roof, not available in the Hyundai Ioniq.
So, you can't go wrong with either of these new Hyundai hybrids for sale in Lansing, but the differences may make one a better fit for you. You can find both these offers at our dealership, and be sure to call us if you have any questions or want to compare Hyundai models further!