New Hyundai Dealership in Lansing, MI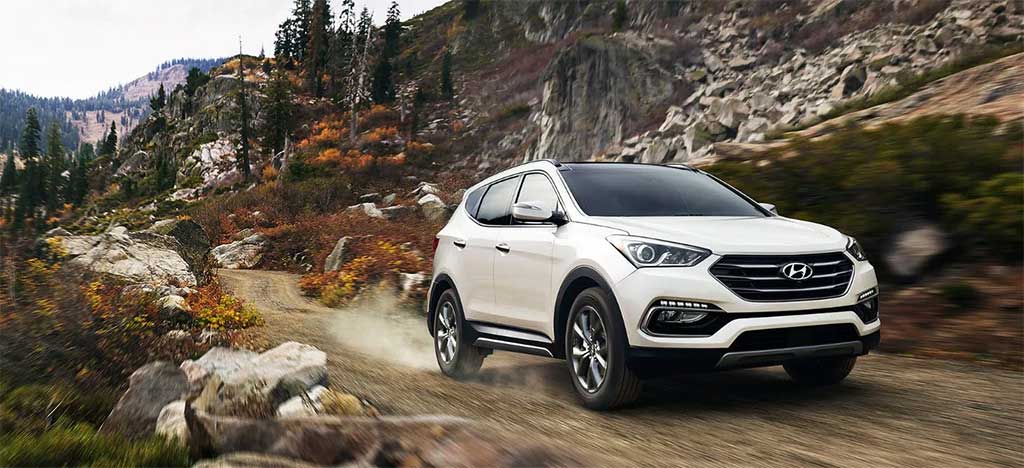 Which New Hyundai Model Has The Features You Are Looking For
Automotive manufacturers try to have as diverse a vehicle lineup as they can to make sure they have a vehicle for just about every type of shopper. Hyundai has tons of models for you to choose from, ranging from crossover SUVs to compact cars and plug-in hybrids. They even have all-electric versions of some of their most popular models. Our team in Lansing can help you find which of these Hyundai models fits your needs the most.
Hyundai Models Available at Williams Hyundai
Accent
The Accent is one of our most popular compact cars as it is incredibly economical and it is excellent for getting around town with. It is the perfect size to carve up traffic in, and you will always be able to find a parking space in the Accent.
Veloster
The Veloster is a fun little hot hatchback that is full of quirks. It only has three doors compared to most hatchback, which has either two or four doors. The Veloster also has a high-performance variant called the Veloster N. The Veloster N comes with tons of power and a more sporty design. If you are looking for a fun daily driver you can't go wrong with the Veloster.
Elantra
Up next we have the Elantra which is an incredibly flexible vehicle. It has all the features you want in a city commuter and a highway cruiser. It has enough interior space to ensure a comfortable ride for most passengers, and it gets great gas mileage. You can even get the Elantra as a hatchback with the Elantra GT model. This model is a bit more practical than the standard Elantra and some may consider it more stylish, but that is up to you to decide. No matter which Elantra you pick, it will make for a great daily driver.
Kona
After our team shows you our assortment of cars they will take you to look at our SUVs. One of the coolest compact SUVs on the market is the Hyundai Kona. It has tons of style and people love that you can get it as a fully electric vehicle. The Kona is packed full of advanced tech features and no matter which model you choose they are all incredibly efficient.
The Tuscon comes after the Kona and it is your standard family-hauling SUV. It can seat up to five passengers and it comes in six different trims. The Tuscon can handle getting your family around town or take them on a small cruise across Lansing. Either way, your family will love how comfortable the Tuscon is.
Santa Fe
If you want more space for your family than the Tuscon provides then you can always go for the Sante Fe. The Sante Fe has much more interior space than the Tuscon while not being a great deal larger than it physically. This means you will have more room for cargo, or you can take more passengers on your next adventure.
Venue
On the other end of the size spectrum, you have the brand-new Hyundai Venue. The Hyundai Venue is a stylish new compact SUV that is perfect if you were looking for a car, but you want something a bit more practical. The Venue has all the tech features you want in a brand-new SUV like an 8-inch touchscreen and Apple CarPlay or Android Auto.
Palisade
The final vehicle in Hyundai's SUV lineup is the new Palidase full-size SUV. This SUV comes with tons of premium features and it has an imposing bold design fitting of a vehicle of this stature. Overall the Palisade makes for a great flagship SUV.
Test Drive a Hyundai Today
We know that it is hard to find which of these vehicles has all of the features you are looking for. If you stop by Williams Hyundai our team can help you find the car and the trim level that has everything you need. Then our team can get you set up on a test ride around Lansing so you can make sure that it is the right choice.